The North Country Book Club is bringing together reads from all over the tri-county area!
It's your one-stop shop for everything books. We'll help you find local book clubs, help pick out what to read next, give you a place to talk to other readers about your books, and more! We even give away a book pack every month with titles for every type of reader!
Explore the North Country Book Club and discover what worlds await!
Featured Book of the Month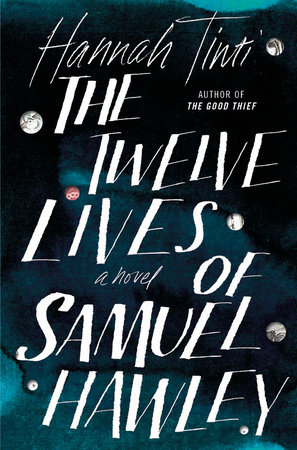 (Cover courtesy of http://www.penguinrandomhouse.com/ )
The Twelve Lives of Samuel Hawley by Hannah Tinti
(Published March 2017)
Samuel Hawley is a widower who has just moved to Olympus, Massachusetts with his daughter, Loo. He's handsome but cold and remote, with a gun collection that suggests something catastrophic could happen at any moment. Loo has "grown up strange, the way children will when set apart" and she is bullied at school.
The two have spent most of their lives on the run from Hawley's past as a career criminal. His past is etched into his skin in bullet wounds. Author Hannah Tinti uses these wounds as the framework for the story. It slips in and out between present day Massachusetts and Hawley's younger days, which were shaped by a series of thefts, murders and money drops gone wrong. Loo doesn't know about her father's checkered past, and he is desperate to protect her innocence. She also knows very little about her mother, Lily, who died in a lake in Wisconsin when Loo was only a baby.
As Loo grows older, she works to uncover the mystery of her mother's death and her father's secret history. Unfortunately, echoes of the of the past meet the present with potentially tragic consequences.
This is both a coming-of-age story and a thriller fused into one fast-paced, satisfying novel. Hawley and Loo are sympathetic characters whom you will root for from the novel's opening chapter.
Similar:
The Story of Edgar Sawtelle, by David Wroblewski
The Goldfinch, by Donna Tartt
Kristy Perry is the library director at the Theresa Free Libraryy.Her ideal vacation involves a cabin in the woods with a large stack of book and no technology to interrupt her reading.
The Twelve Lives of Samuel Hawley is available In Print or as an e-book from the North Country Library System.
April's Winning Book Pack!
One Frog Too Many

- by Mercer and Marianna Mayer

I'll Take You There

- by Wally Lamb

The Guilty
- by David Baldacci

Charlie The Choo-Choo

- by Beryl Evans

Here Comes The Tooth Fairy Cat

- by Deborah Underwood

Guide to National Parks of the United States

- by National Geographic

Chicken Soup for the Soul
- Random acts of Kindness

- by Amy Newmark

Complete Guide to Container Gardening

- by Better Homes

Decks

- by Better Homes and Gardens

Our Great Big Backyard

- by Laura Bush and Jenna Bush Hager

Big Hero 6

- Disney