BY JOYEETA BISWAS
Authorities in Florida searched ponds and other bodies of water on Monday for a 2-year-old boy who is believed to have been kidnapped by a stranger, a day after police issued an Amber Alert.
"Unfortunately, it's Florida," said Major Stephen Slaughter of the Largo Police Department. "We have a lot of ponds, we have a lot of streams, we have a lot of different areas of water and a small toddler can find his way in there pretty easily, so we want to make sure we look at those."
(MORE: Amber Alert issued for 2-year-old boy who vanished after his mother was attacked when they were offered a ride)
The child, Jordan Belliveau, was walking with his mother on East Bay Drive in the Pinellas County city of Largo at approximately 9:30 p.m. on Saturday when they were offered a lift by a man in a white Toyota Camry, police said the mother told them.
"No questions asked – just drop Jordan off. We need Jordan back."
The 21-year-old mother said she had an altercation with the man in the car and was struck in the face, causing her to lose consciousness, police said. When she woke up early Sunday morning in a wooded area in Largo Central Park, she said she could not locate her son. Jordan was last seen in the car with the unknown man, who the mother said identified himself as "Antwan," officials stated.
Police have released a sketch of the man.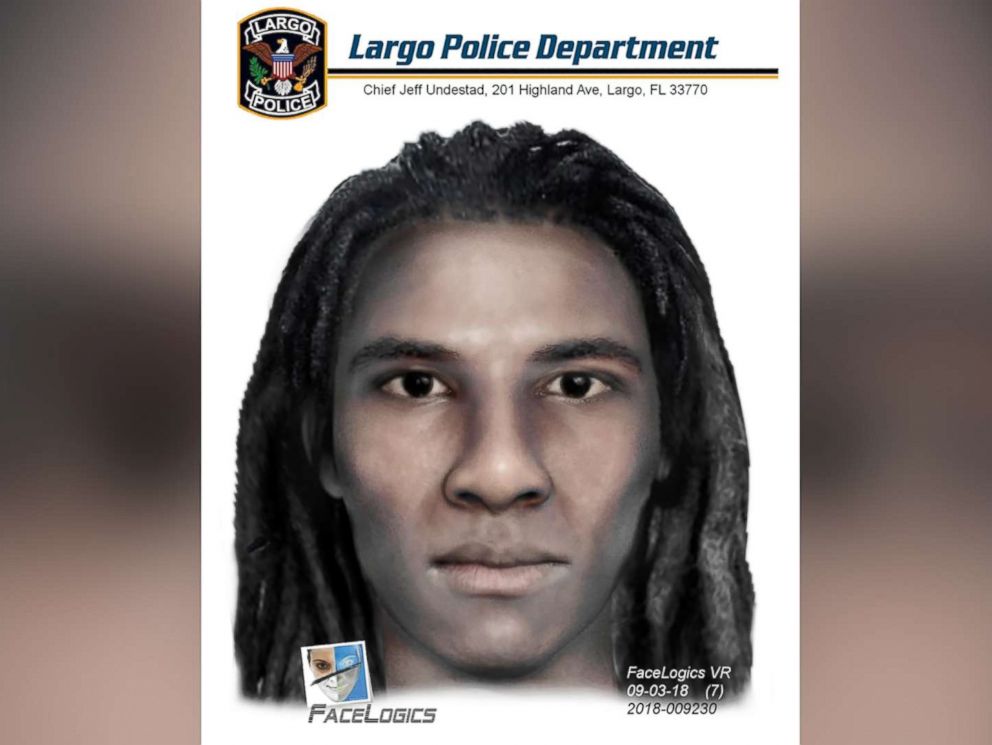 The mother had told police she did not know the man, but she entered his car because she felt her son was too heavy to carry all the way home, Slaughter said.
She is cooperating with authorities, who are asking the public for any information on the child.
"Anybody that may know the whereabouts of Jordan, we urge you to please just take him to a safe place like a local fire station or a library," Maj. Slaughter said. "No questions asked — just drop Jordan off. We need Jordan back."
Multiple law enforcement agencies, including the Largo Police Department and the Florida Department of Law Enforcement have joined the search.
Search dogs and dive teams have also been deployed in the effort. Slaughter said police had recovered "bloody items" from the apartment where the mother lived with Jordan, although they did not say it was in any way connected to the boy's disappearance.
Jordan's father had been arrested and charged in a domestic violence incident against the child's mother in July this year, Slaughter said. Authorities have spoken to Jordan's father and he was cooperating with police.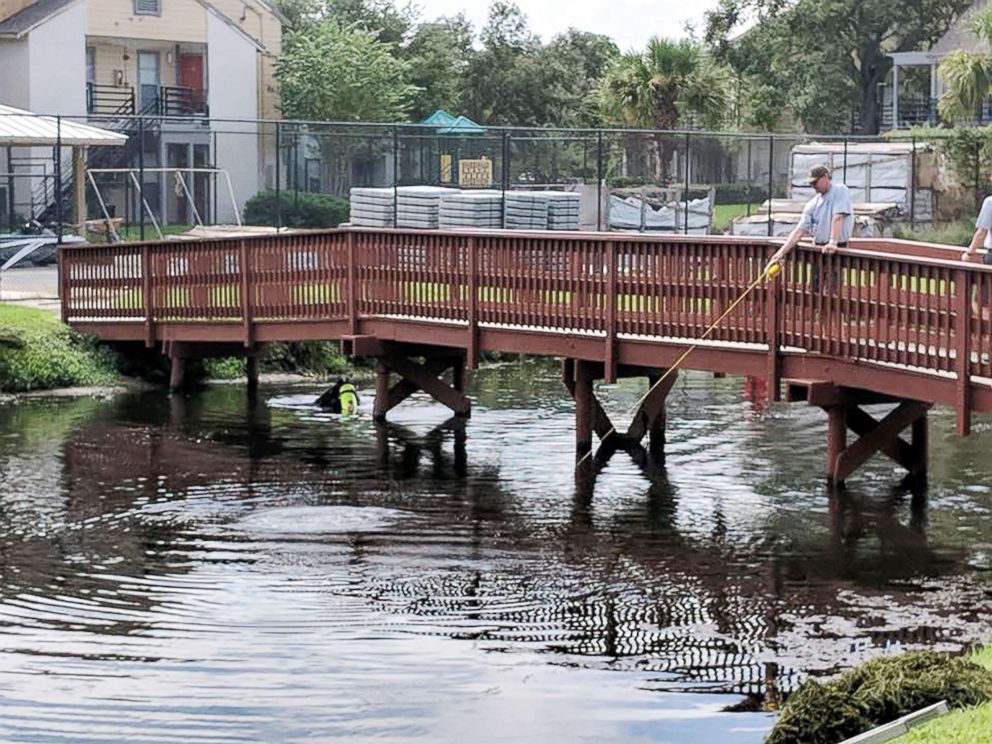 (MORE: Arrest warrant issued for man in murder of wife, Amber Alert for 2 missing sons)
The boy was wearing a blue shirt with "72" on the front, blue gym shorts with a black-and-white stripe, black socks and black-and-white Nike sneakers, according to police.
He also has a partially healed cut on the underside of his chin and a birthmark on the right side of his stomach.
The man, who may go by the name "Antwan," is described as a black male with dreadlocks and gold teeth and is approximately 25 years old, with brown hair and brown eyes. He was wearing a white tank top and black basketball shorts with an "AND1" logo, according to the Largo Police Department.