At least 10 people died this morning in a subway train car blast in St. Petersburg, Russia, and an unknown number of others were injured, according to state news agencies.
State news agency RIA Novosti first said today that two separate explosions took place at the Sennaya Ploshad station and the Technological Institute station, but The Associated Press has since reported that one unidentified explosive device went off on a train traveling between the two stations.
State news agency TASS also reported that there was only one blast between the two stations, Sennaya Ploshad and Tekhnologicheskii Institute.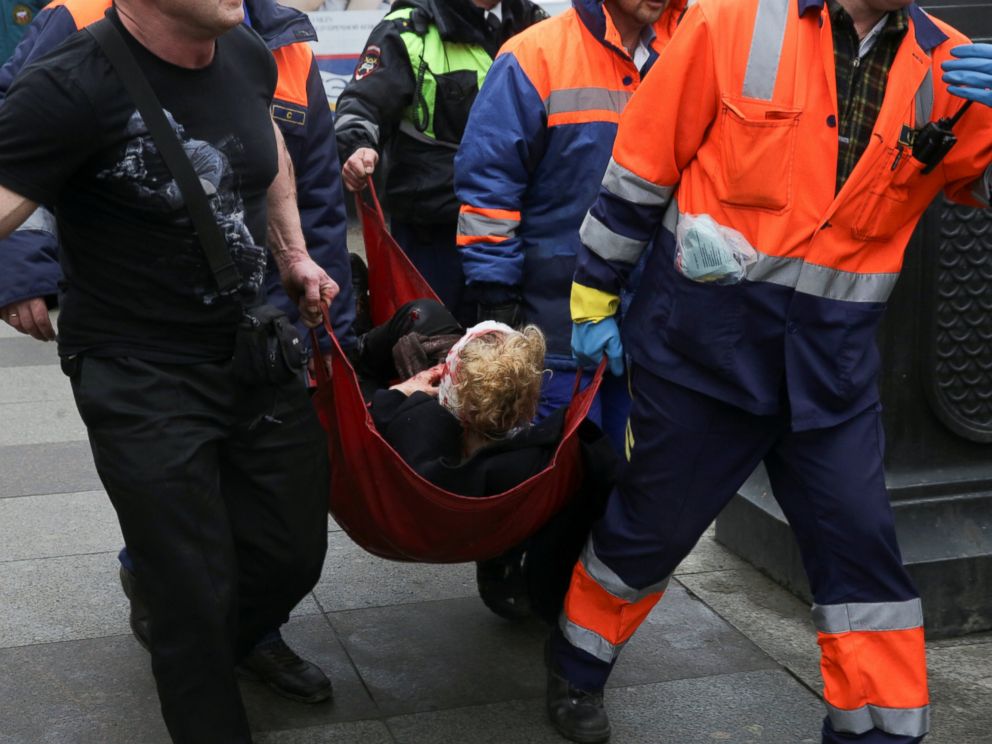 Russian President Vladimir Putin, who is in St. Petersburg for a forum, spoke in front of cameras after the explosion, alongside the president of Belarus, Aleksander Lukashenko.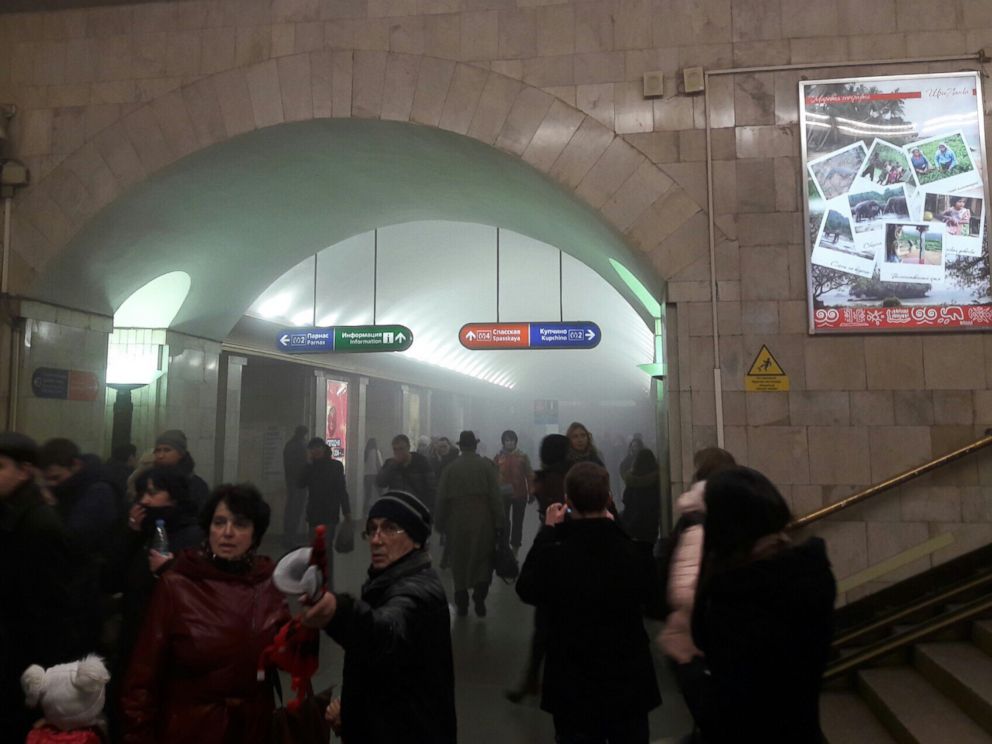 "Unfortunately, we have to begin our meeting with this tragic event," Putin said. "The causes are not yet clear, and so it's still early to talk about that, the investigation will show. But, naturally, we always examine all versions, ordinary and criminal, above all incidents of a terrorist character."
Pictures have also emerged online of thick clouds of smoke at the metro station, as well as what appeared to be a mangled train car.
Passengers appeared to be fleeing the smoke-filled station.
Metro service in St. Petersburg has been shut down, according to the city's press office.
This is a breaking story. Please check back for updates. Find more on abcnews.go.com