BY BOPHA PHORN
A Wisconsin boy who was swept into a flooded Wisconsin storm sewer was saved after a rescue worker spotted the child's thumb poking out of a manhole cover.
The 11-year-old was playing in a drainage ditch with some friends Tuesday afternoon in Harrison, Wisconsin, when he was swept under the water, according to Calumet County Sheriff's Lt. Mark Wiegert.
"The sheriff's office received a 911 call [about] a boy who went under water in a storm retention area and never resurfaced," Wiegert told ABC News. "There were several boys with the victim when the boy went under and didn't come back up."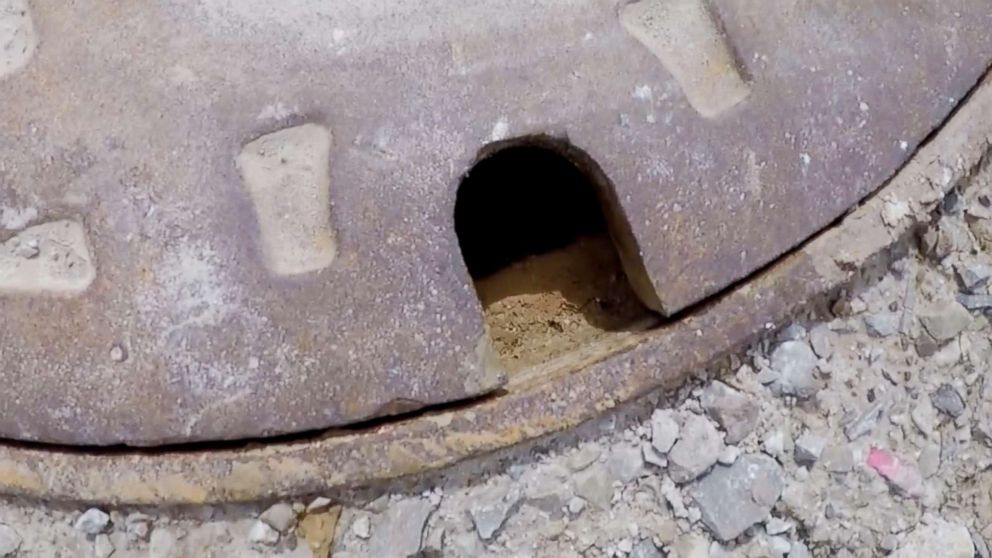 Wiegert said that the boys ran for help.
(MORE: Boys say they dug holes in cave to try to save themselves)
A search-and-rescue effort that included dozens of people from the Village of Harrison's fire rescue unit, the Calumet County Sheriff's Office dive team and residents from the surrounding neighborhood scoured area ponds and ditches for nearly an hour without success, officials said.
When the flood water subsided, Wes Pompa, a Harrison Fire Rescue deputy chief, spotted a finger sticking out from a manhole cover located about 30 feet from where the boy disappeared, Harrison Fire Rescue Chief Amos Mikkelson told ABC News.
"We were standing over top of a manhole cover, and I was looking down at the ground and a finger poked out, and that's when everything started going," Pompa, told ABC News's affiliate WBAY.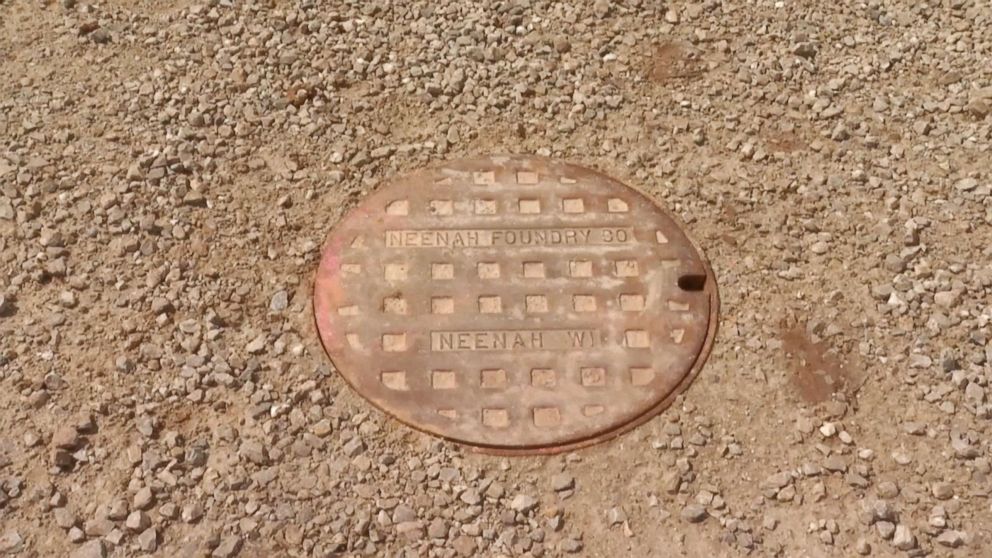 "One of the firefighters noticed a finger sticking out of the manhole cover," Mikkelson said.
Meanwhile, rescuers began hearing a voice pleading, "Help! I need help!"
"The cover was removed and the boy was pulled safely from their home period," Mikkelson said.
(MORE: Thai boy rescued from cave speaks out: 'Thought about my parents')
Officials said the boy traveled about 30 feet down a drain pipe.
The boy, whose name has not been publicly released, was relieved to be rescued.
(MORE:'We avoided a disaster': Bystander saves baby boy from car on hot day, mom arrested)
"He [the boy] was completely conscious and very excited to get out of that hole," Mikkelson said.
Rescuers had begun to worry that the search was not going to end well.
"I mean, everybody was just amazed because at that point — 40 minutes into it — you started to think 'we're just looking for someone who, hopefully, we can still do CPR on," Mikkelson told ABC News.
The boy had been sucked into the drainage pipe by rushing waters and traveled about 30 feet before catching hold of a ladder leading up to the manhole and holding still in an air pocket.
Mikkelson called the recovery 'an absolute miracle.'
"I can tell you that it gave me chill to hear over the radio when one of my other officers grabbed the radio and announced [that] we can stop the search [because] we've located the boy and he is safe," Mikkelson said.