The crisis from Hurricane Harvey and its aftermath is far from over in Texas, the governor told ABC News today.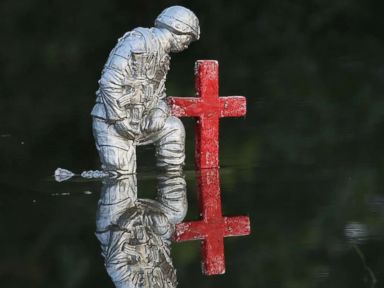 While the Houston area is drying out, revealing the extent of the damage, other Texas cities are still under water.
"As the waters recede in Houston, of course they're still rising over in Beaumont," Texas Gov. Greg Abbott said in an interview today with "Good Morning America" co-anchor Robin Roberts. "So we are having to, first of all, deal with the aftermath of the receding waters in Houston, while also deal with the emergency of rescuing people in the Beaumont, Texas, area."
Officials in Beaumont, some 100 miles east of Houston, announced Thursday that Harvey's floodwaters had disabled both the primary and secondary sources for the city's water supply, leaving 120,000 residents without water.
Meanwhile, Harris County officials estimate some 30,000 to 40,000 homes have been destroyed in the Houston area alone.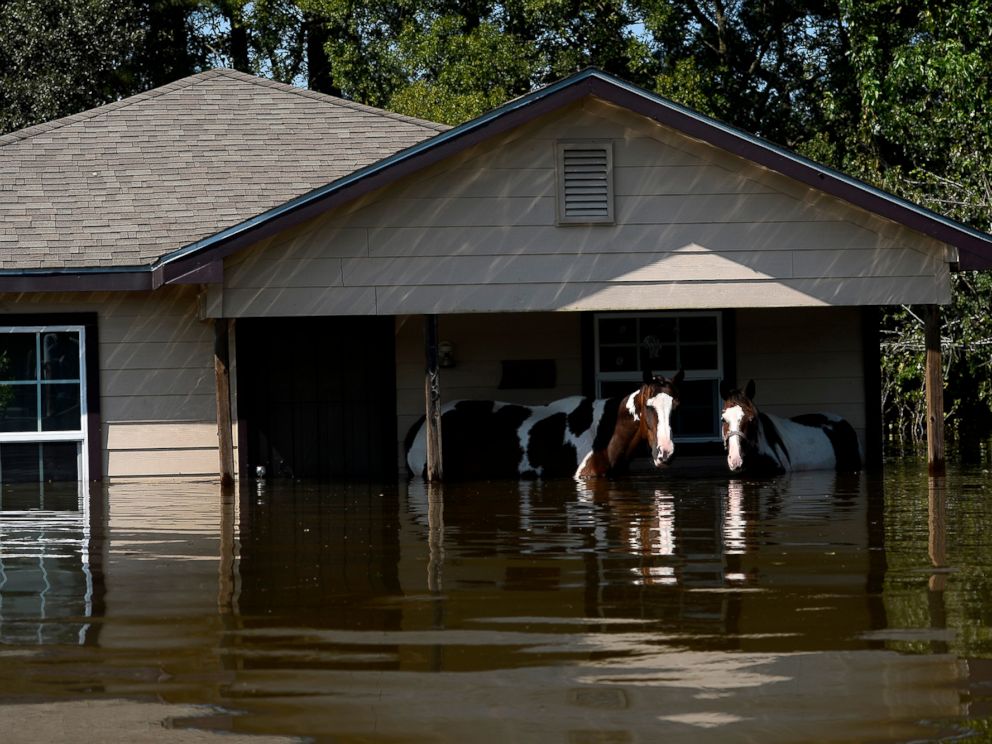 The Texas Division of Emergency Management estimates a total of 93,942 homes in the Lone Star State have been damaged or destroyed by Harvey. And about 80 percent of Texans don't have flood insurance.
Some 32,000 people remain in shelters across Texas, according to the governor.
Since making initial landfall as a Category 4 Hurricane in southeastern Texas last Friday, Harvey has dumped a total of 20 trillion gallons of rain on the Houston area.
Harvey made a third landfall just west of Cameron, Louisiana, as a tropical storm on Wednesday morning. The storm weakened to a tropical depression that night and became a low pressure system by Thursday.
Harvey's remnants are expected to bring heavy rain to the Tennessee Valley and the Ohio Valley, according to the National Weather Service.
At least 39 people have died as a result of the storm's wrath, according to The Associated Press.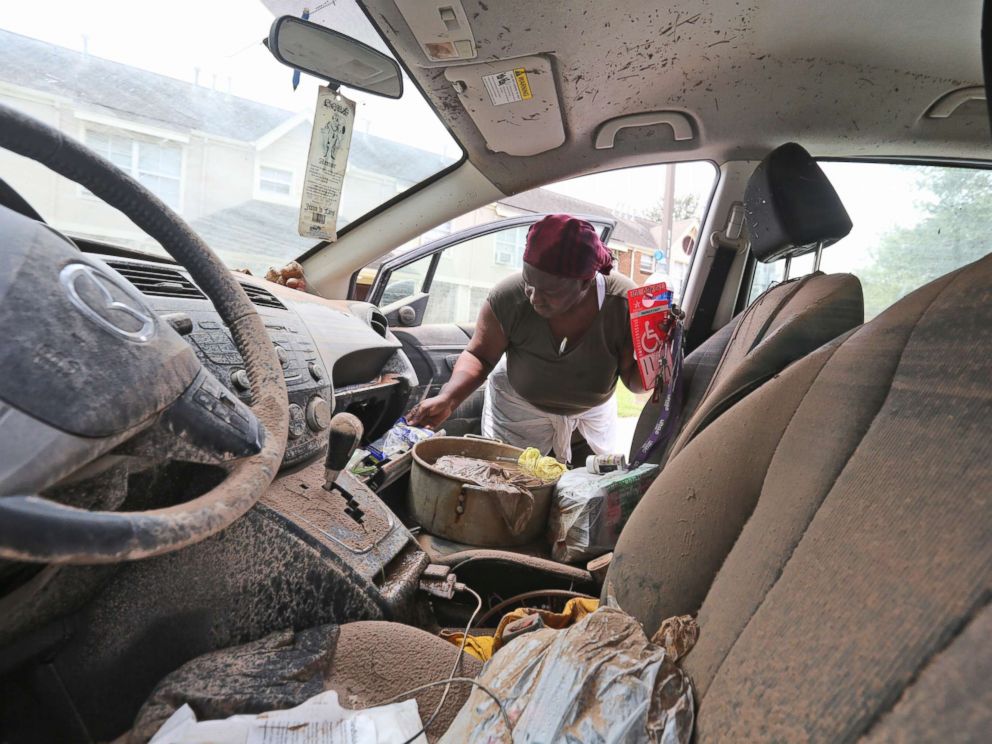 Gov. Abbott told ABC News the geographic scope and scale of the disaster from Harvey in Texas will be "far larger" than Hurricane Katrina in 2005 and its aftermath.
"This is going to be a massive, massive cleanup process," Abbott said on "GMA" today. "People need to understand this is not going to be a short-term project. This is going to be a multi-year project for Texas to be able to dig out of this catastrophe."
Two native Texans, Michael and Susan Dell, announced today they are committing $36 million to launch the Rebuild Texas Fund with the goal of raising over $100 million for long-term recovery efforts in the state.
"This is going to be a major effort to rebuild Texas," Michael Dell, the CEO of Dell Technologies, said in an interview today on "GMA." He described what it has been like to watch the streets of his Houston childhood neighborhood remain inundated by Harvey.
The Dells, through their Michael and Susan Dell Foundation, plan to donate $18 million immediately to launch the fund.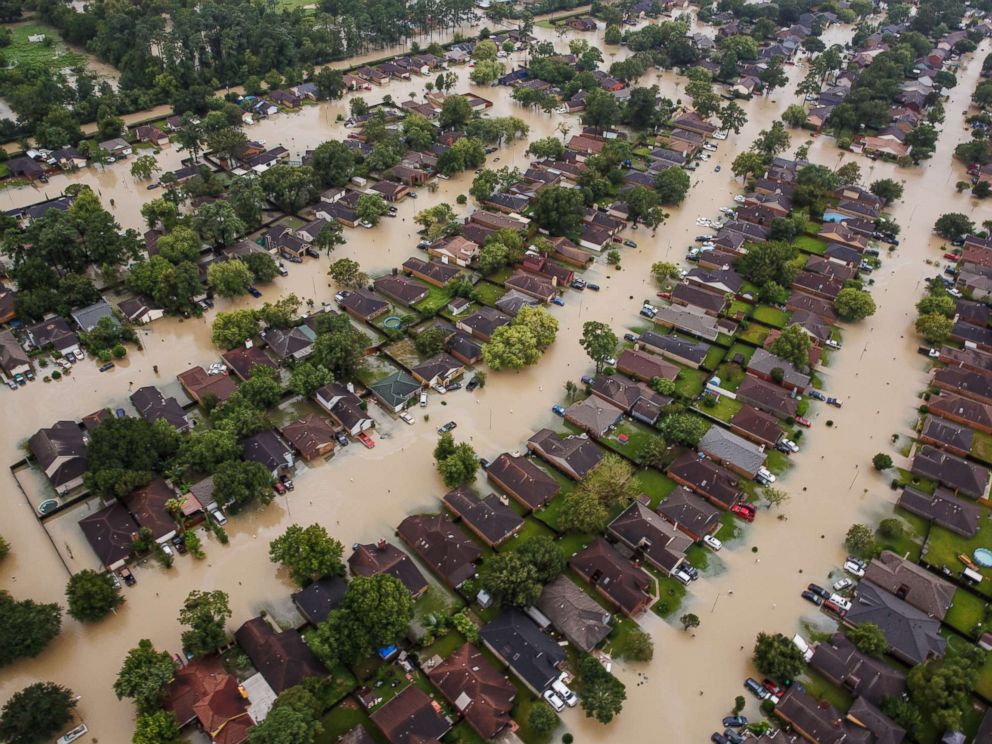 Over the Labor Day weekend, the Dells will donate $1 of their own money for every $2 donated. Donors can text 91999 with the words "RebuildTX" over the next four days.
"It's going to take everyone to help get through this and what we want to do is hopefully, over this holiday weekend, is inspire everyone to give as much as they can," Susan Dell said. "We just want to do everything that we can to help all those people that are suffering from these storms."
The Dells' Rebuild Texas Fund will work in parallel with recovery efforts in Texas led by Gov. Abbott through his One Star Foundation.
"These are such great Texans and a storm that has been as large as Texas requires a response as big as Texas," Abbott said on "GMA" today. "We need their support as well as the support of people across the world."
ABC News' Katie Kindelan contributed to this report.