BY KARMA ALLEN
Police in northern Texas rescued a baby from a suspected bank robber who allegedly tried to use the child as a shield when officers attempted to arrest her, authorities said.
Evelyn Misumi, 36, walked in a Bank of America branch in Murphy, Texas, Wednesday afternoon with gasoline and lighter fluid, dumped it on the floor and demanded cash, according to a police statement.
She tried to flee the scene after realizing employees had alerted authorities, who were already outside waiting, the Murphy Police Department said in the statement.
Murphy is about 25 miles north of Dallas.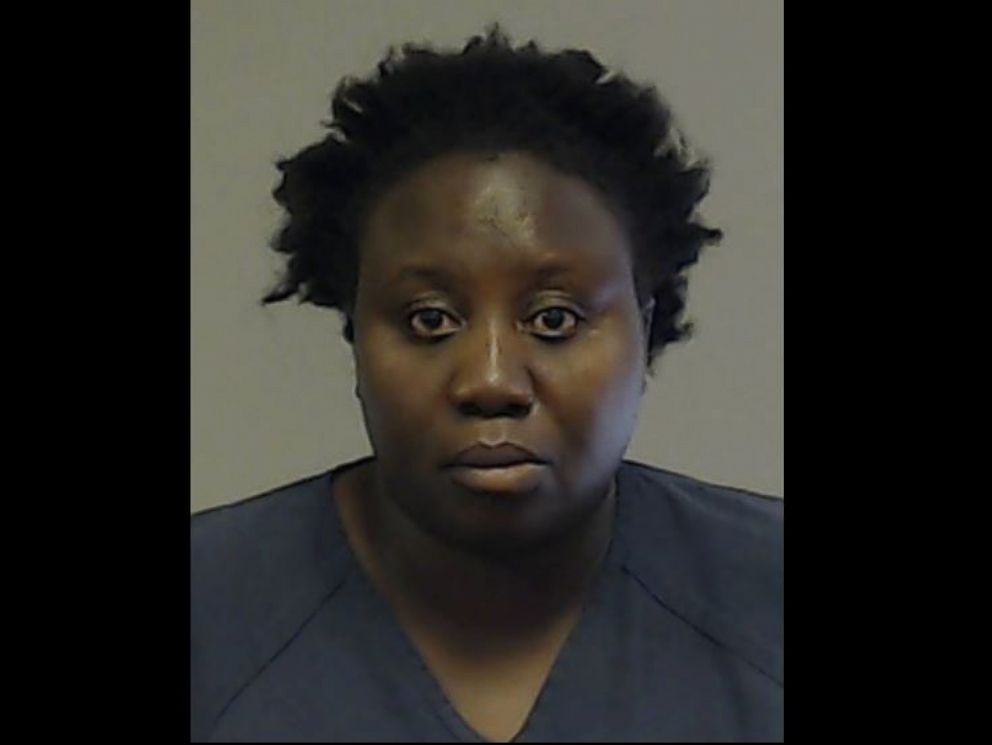 "Police elected not to draw weapons as no immediate danger to themselves or surrounding individuals was apparent," according to the statement. "They did, however, attempt to impede her escape by tasing her. When that proved unsuccessful, officers used pepper spray on the woman."
Misumi eventually made it to a car and "pulled a small child out of the vehicle and attempted to use the child as a shield," police said, adding that they are working to verify her relationship to the child.
That's when at least three officers rushed over to rescue the child, as shown in witness video.
One video posted on social media captured police as they wrestled to pry the baby from the suspect's arms. Police eventually recovered the baby and took the suspect into custody, according to the statement.
JUST IN: woman arrested after pouring gas in Murphy bank–threatening to light it if she didn't get cash.

Investigators say she shielded herself with a baby when police arrived. An officer snuck up and bear hugged the woman so an arrest could be made without hurting the baby.
My coworker and I were at the Chick Fil A next to the bank – I was able to record some of the incident pic.twitter.com/4808mD03xC
No injuries were reported.
"Out of an abundance of caution, the child was taken to Children's Medical Center to ensure that the child did not suffer any consequences from the pepper spray that had been used on the woman," the police department said. "Identification of the suspect and her relation to the child are currently being verified."
Misumi was still in custody at the Collin County jail in McKinney, Texas as of early Thursday, according to court records. She faces charges of robbery and child endangerment. It was unclear whether she had obtained an attorney.