BY DANIEL MANZO
After a break from widespread wet weather for parts of this East this weekend, a familiar rainy pattern will set up this week.
This next round of wet weather comes after record-breaking July rainfall across parts of the East.
As of July 29, Cape Hatteras, North Carolina, was only 0.01 inch away from setting an all-time monthly rainfall record, while Baltimore; Elmira, New York; Harrisburg, Pennsylvania; and State College, Pennsylvania, have already set July rainfall records.
Tropical moisture will move back into the eastern U.S. this week with high humidity and thunderstorms.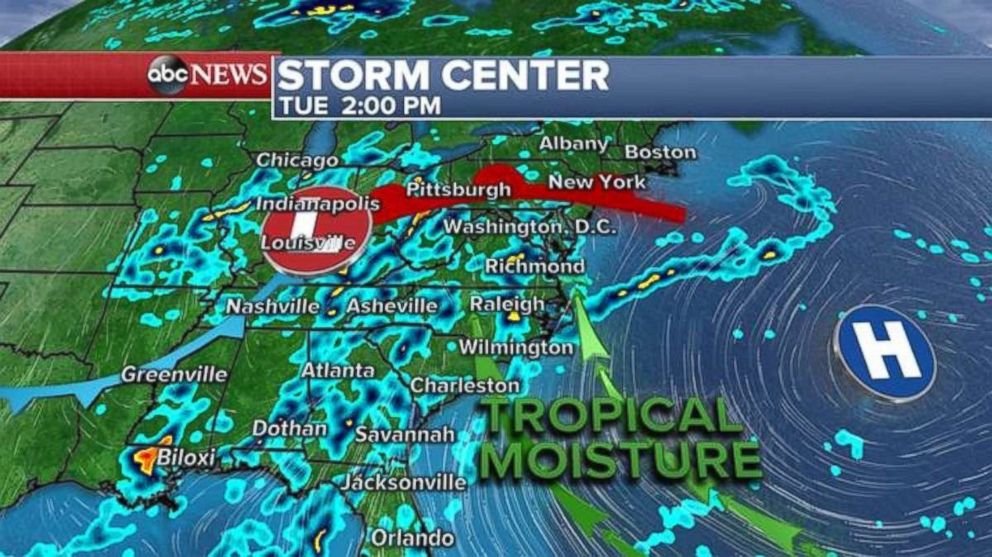 The thunderstorm coverage will stay mainly concentrated in the Carolinas on Monday. But on Tuesday, the moisture interacts with an approaching frontal system from the West, and the thunderstorm activity becomes more widespread across the eastern U.S.
The threat for strong thunderstorms, with heavy downpours, will persist through much of this upcoming week in nearly the entire eastern U.S. Repeated rounds of thunderstorms, with possible torrential downpours will lead to high rainfall totals. By the end of this week, there is a possibility of widespread 3 to 6 inches or more of rainfall, especially across the southern Appalachians from Georgia to Virginia.
The risk for flash flooding will increase across the eastern U.S. through much of this week.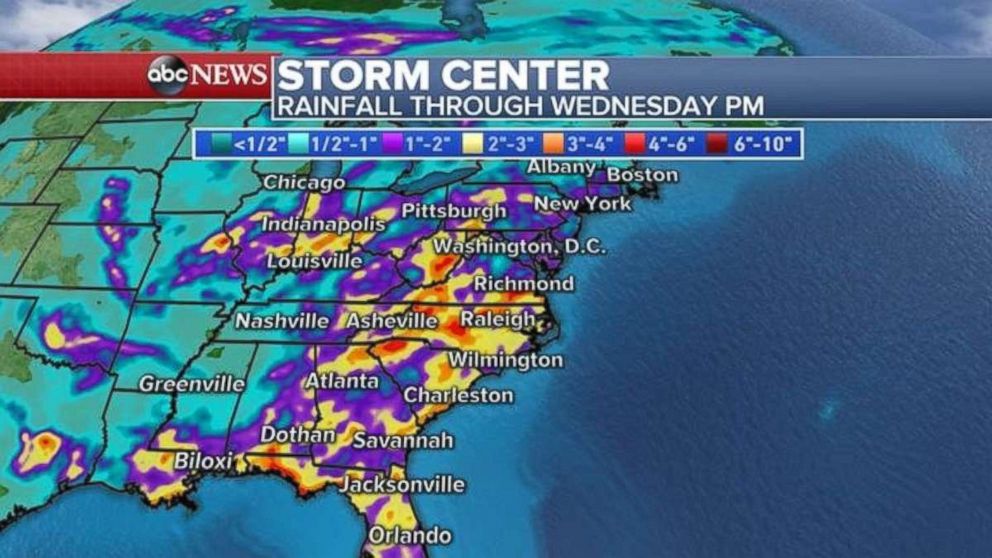 Dry, heat continue in West
The dry and hot weather pattern will continue for the western U.S. for much of the upcoming week, as this region is in the middle of the hottest and driest time of the year. Temperatures for much of interior California will gradually "cool" down toward seasonable levels this week, but seasonable temperatures are still near 100 degrees in places like Redding, California.
There are excessive heat warnings and heat advisories for parts of the Northwest as temperatures in parts of Oregon, Washington and Idaho rise 10 to 15 degrees above average. Smoke from the fires is creating poor air quality across parts of interior California and southern Oregon.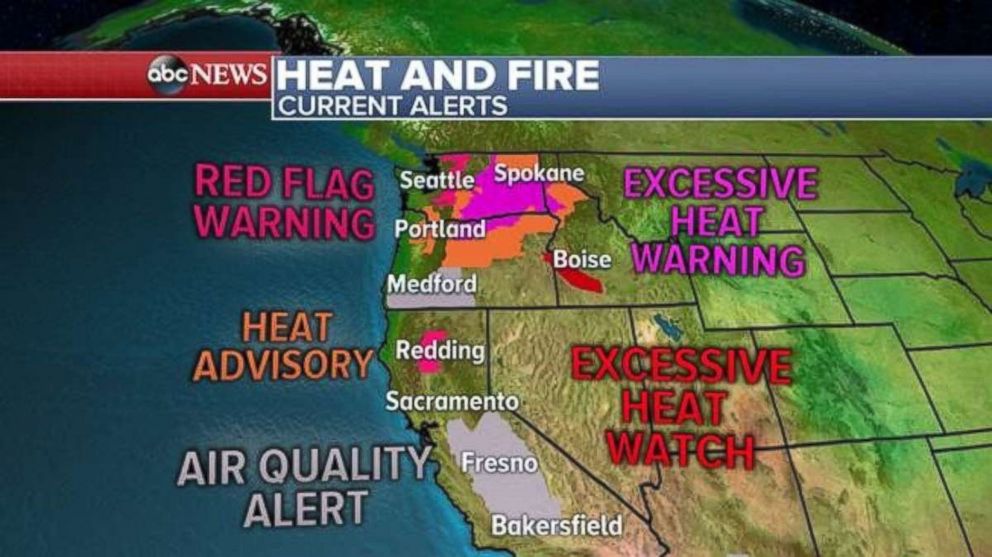 The heat persists another day in the Northwest with temperatures into the 90s in Portland and Seattle. Triple-digit temperatures are in store today for inland Washington and Oregon.
Temperatures will be at or above 100 degrees across much of interior California today. Temperatures will remain around 100 degrees most of this week for cities like Redding and Bakersfield.