Much of the country is expecting a wet Labor Day weekend, with severe storms in the Midwest and more flash flooding possible.
A large storm system is moving into the Plains and Great Lakes today. The largest threats will be damaging winds, hail and potential tornadoes. This region already has endured flash flooding and almost two dozens tornadoes just this week.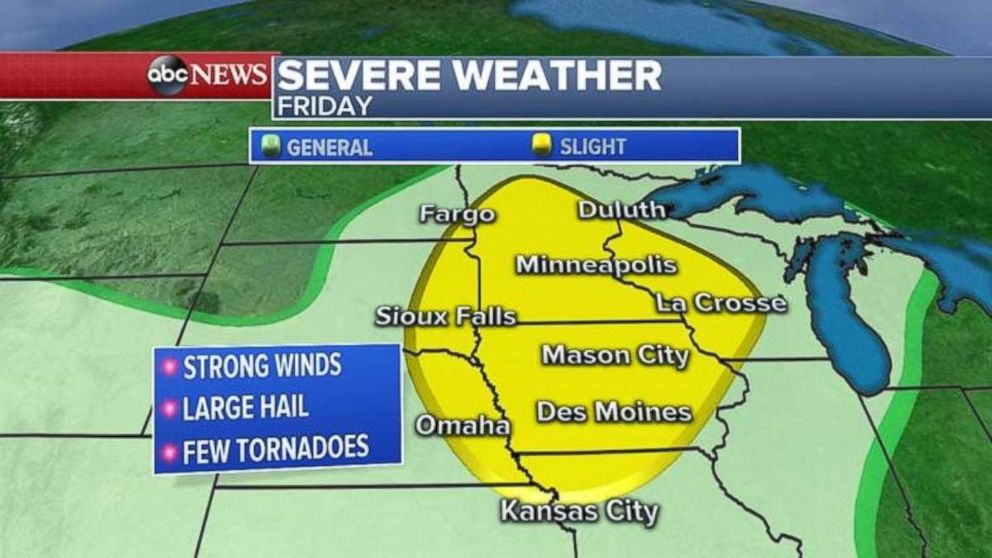 Heavy rainfall is expected in already-saturated areas including Minnesota and Wisconsin, where a flood watch has been issued. Some areas could see more than 4 inches.
A stationary front in the mid-Atlantic likely will produce heavy precipitation from Washington to Philadelphia over the weekend. And by Monday, a tropical wave in the Caribbean could bring heavy rain to southern Florida.
Sept. 10 is the peak of Atlantic Hurricane, and tropical activity is beginning to pick up. A tropical wave near Africa is forecast to become Florence in the next 12 to 24 hours, but other than the Cabo Verde Islands no big threats are expected.