A new season of "The Bachelorette" kicks off tonight, and ABC News has a sneak peek of what to expect.
In this exclusive clip, Rachel Lindsay meets Fred Johnson, an executive assistant from Dallas, with whom she has a past.
As it turns out, the two went to the same elementary school, and Fred brought along the photos to prove it.
"I haven't seen you or talked to you in over 15 years," he said. "But I truly believe that everything happens for the reason and I'm really looking forward to finding out what that reason is really is."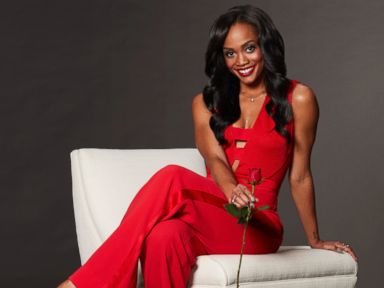 To find out Lindsay's response — and whether she remembers him too! — watch the clip above.
2017 has been an action-packed year for Lindsay. The Dallas-based attorney, 32, first appeared on "The Bachelor" in January and was revealed to be the new "Bachelorette" star a month later. Last week, she told reporters that she is now engaged, though she would not say to whom.
"Every morning I wake up and pinch myself and I keep asking myself if this is really happening," she said. "I feel like I'm getting everything that I want."
"The Bachelorette" premieres tonight on ABC at 9 p.m. ET.T.