As Floridians return home in the wake of deadly Hurricane Irma, Tropical Storm Jose may become a hurricane later today, potentially bringing Nor'easter like conditions to New York and Boston next week.
As of 5 a.m. ET, Jose — with winds of 70 mph — was located about 360 miles northeast of the southern Bahamas.
Jose could strengthen to a Category 1 hurricane with potential winds of 80 or 90 mph, and it's expected to move between Bermuda and the U.S. East Coast through this weekend.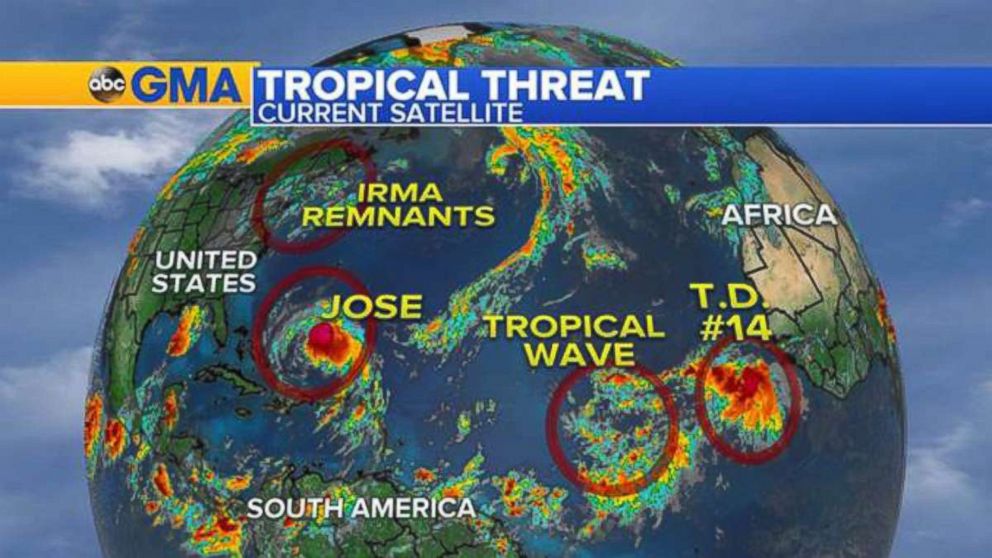 By early next week, Jose is forecast to be off the mid-Atlantic coast.
The National Oceanic and Atmospheric Administration (NOAA) is warning that life-threatening rip currents, waves up to 11 feet, beach erosion and coastal flooding are all possible from the Carolinas up to Long Island Saturday through Tuesday.
The forecast is early and could change, but Jose could bring Nor'easter like conditions with wind and rain to New York City Monday night into Tuesday, and for Boston Tuesday into Wednesday.