The end of summer brings a wealth of new items to Trader Joe's
Trader Joe's keeps a close eye on all of its products. The company monitors how well each item in the store performs to learn what customers like to buy. Trader Joe's also pays attention to which products aren't moving. These underperforming items are regularly discontinued to make room for new stock.
This month, the popular grocery chain has brought in over three dozen new products. The only problem is that customers may need to purchase additional food storage containers and reorganize their pantries to fit all these delicious treats into their home. But having an abundance of goodness is not really a bad thing. Here are some of the most exciting new products to look forward to this month at Trader Joe's.
Shop this article: Rubbermaid Brilliance Storage Leakproof Food Container, Popit Food Storage Containers Set and Rubbermaid 42-piece Food Storage Containers
Top new picks at Trader Joe's this month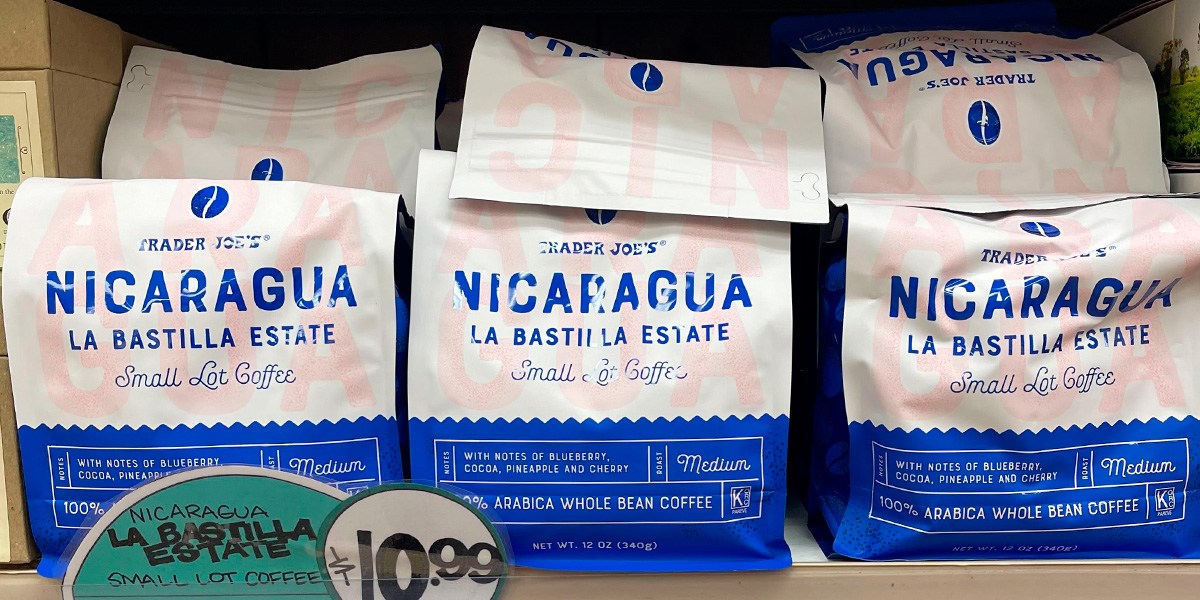 Trader Joes is adding 37 new products to its stores this month. If you don't have room for all of them in your shopping cart, these are the top must-have items.
A great way to start your day is with Trader Joe's Mango Blueberry Chia Bowl. This delicious dish is made with a tangy mango puree that contains coconut cream, passion fruit juice and black chia seeds. It has all the textures your mouth craves, ranging from silky soft to chewy. When you add whole blueberries and diced mango, your taste buds travel to a tropical morning paradise.
For customers seeking an exotic cultural treat, Trader Joe's Chicken Cheese and Green Chile Pupusas are a sensational snack. These corn-flour dough balls are flattened and stuffed with chicken, shredded mozzarella cheese and roasted Hatch chiles. Then they are rolled back up and gently pressed back down to create a fluffy pancake of goodness, making an irresistible handheld snack.
Imagine eating a French onion soup pastry. That's the experience you get when you bite into these tasty sweets that have a flakey cracker texture. Trader Joe's Onion Confit Swirls are made with a tantalizing onion confit that is cooked low and slow with balsamic vinegar, sugar, salt, pepper and garlic powder to create a caramelized jam. Emmental cheese completes the sublime flavor bouquet.
If sweetness is at the top of your list, however, maybe something cold and sugary will satisfy your cravings. Trader Joe's Fudgy Cookie Dough Ice Cream is a sinful delight that is made with rich vanilla ice cream, chocolate chip Cookie Dough, and chocolate chips. As if that weren't enough to send you into eye-rolling bliss, a fudgy, sea-salted swirl is whirled in to complete the mix. No one can say "no" to this dark and delicious dessert.
Everything that's new at Trader Joe's this month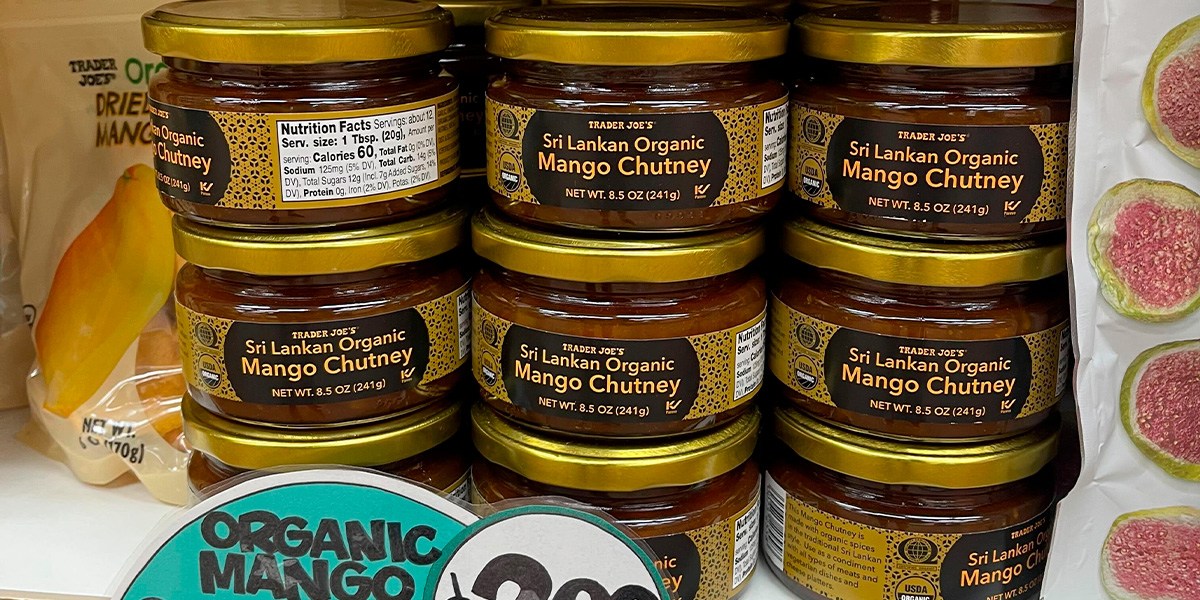 Shrimp and Garlic Flatbread.
Reusable Silicone Food Storage Bags.
Mango Blueberry Chia Bowl.
Chicken Cheese and Green Chile Pupusas.
Portuguese Bacalhau Tartlettes.
Peanut Butter Chocolate Granola.
Broccoli and Cheddar Cheese Quiche.
Waffle Weave Cotton Kitchen Towels.
Onion Confit Swirls.
Lemongrass Moisturizing Shampoo.
Lemongrass Moisturizing Conditioner.
Fudgy Cookie Dough Ice Cream.
Sri Lankan Organic Mango Chutney.
Freeze Dried Fig Slices.
Tiniest Chocolate Chip Cookies.
Little Gem Lettuce.
Nicaragua La Bastilla Estate Small Lot Coffee.
Italian Organic Striped Farfalline Pasta.
Organic Romaine and Chicory Blend.
Organic Free Range Boneless Skinless Thin Sliced Chicken Breast Fillets.
Organic Dried Ataulfo Mango Slices.
Organic Nilgiri Black Tea.
Organic Assam Black Tea.
Italian Sparkling Mineral Water.
Chicken Karaage.
Pomodoro Cremoso Salad Kit.
Hold the Dairy Mini Frozen Dessert Cones Salted Caramel.
Celebration Cake Gelato.
Non-Dairy Vanilla Bean Oat Frozen Dessert.
Root Beer Float Bars.
Vegan Italian Bolognese Ravioli.
Tiny Fruity Cuties Cereal.
Grilled Chicken Strips.
Sparkling Water Cranberry Clementine.
Organic Pasta Quintet.
Dairy Free Shredded Spicy Mexican Style Blend Cheese Alternative.
Non-Dairy Oat Beverage Unsweetened Vanilla.
Best storage products for your Trader Joe's goods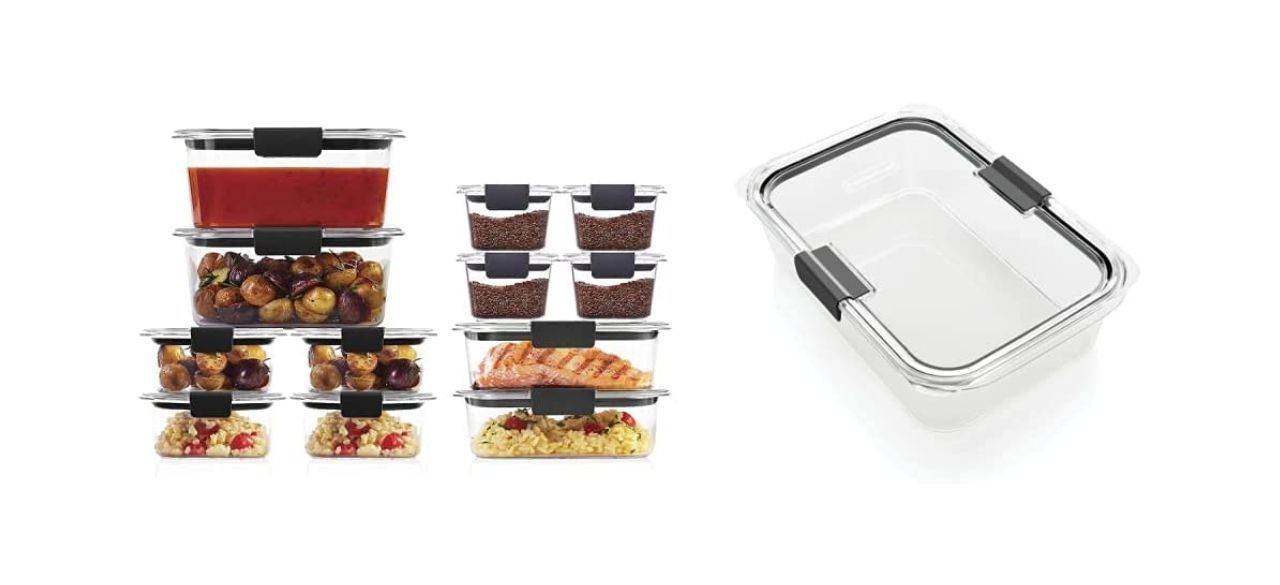 Rubbermaid Brilliance Storage Leakproof Food Container
These Rubbermaid Brilliance containers are completely leakproof and airtight. They make ideal storage containers for food. The clear lid and sides mean you can easily see everything you are storing. The built-in vents make the containers microwave safe, even with the lid on.
Popit Food Storage Containers Set
This compact variety set comes with eight different sizes of food storage containers, ranging from 3 ounces to 47 ounces. The silicone seal prevents leakage, while the affordable price makes them a solid buy. These containers are dishwasher-safe and stackable for convenience.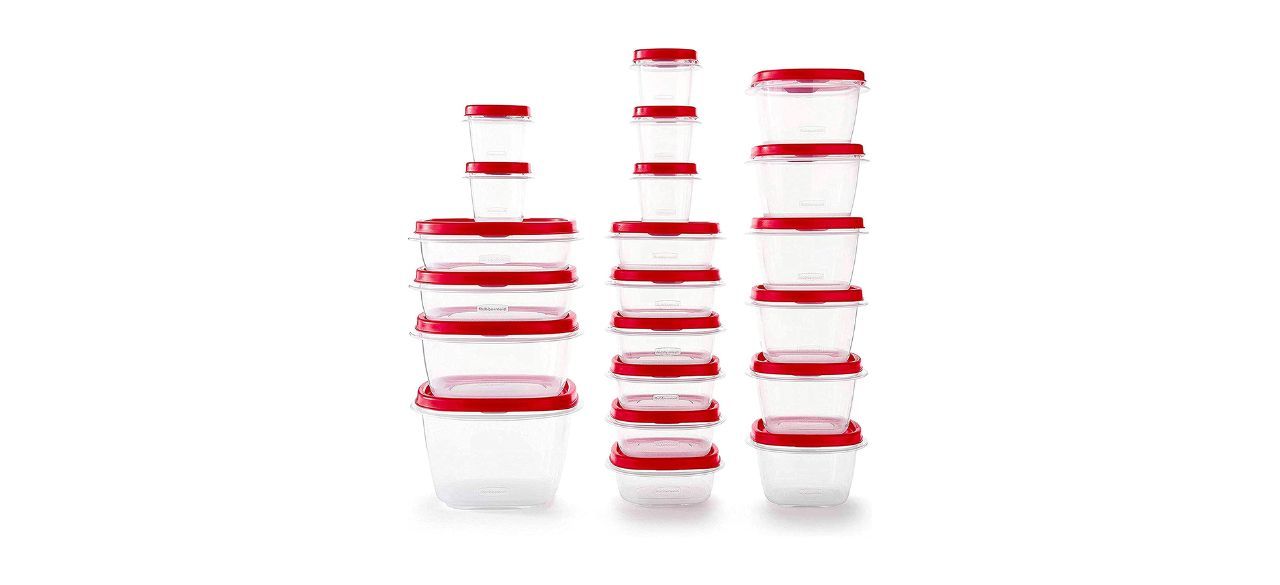 Rubbermaid 42-piece Food Storage Containers
If you want one of everything at Trader Joe's, you're going to need a lot of storage. Fortunately, this 42-piece set from Rubbermaid gives you everything you desire. You get 21 assorted containers with 21 snap-on lids. The containers are microwave- and dishwasher-safe.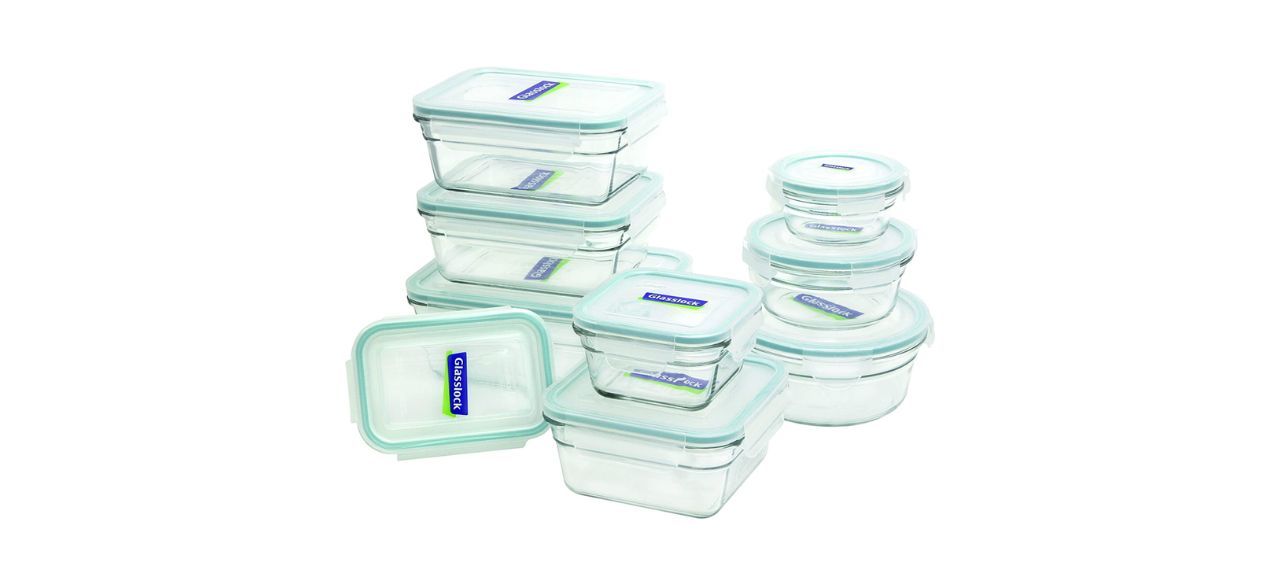 Glasslock 18-piece Assorted Oven Safe Container Set
If you prefer glassware, the containers in this offering will meet your needs. They are oven-safe, microwaveable, airtight and leakproof. This set comes with nine assorted containers and nine lids. Please note that the lids are not oven-safe — only the containers are.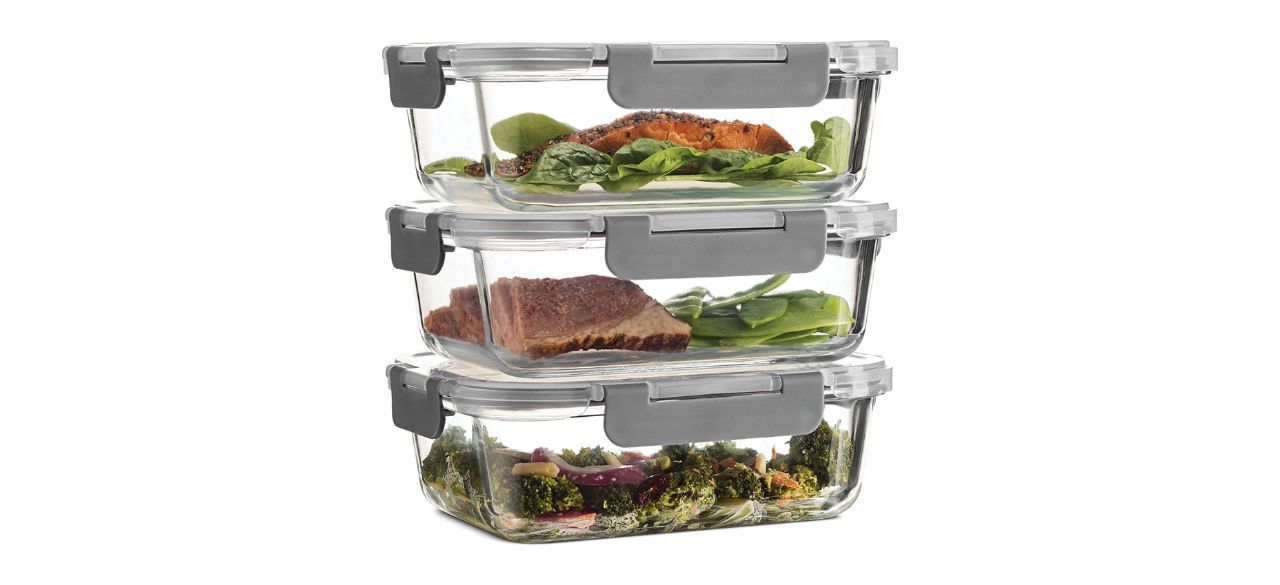 FineDine Six-piece Superior Glass Food Storage Containers Set
If you just want a few extra food storage containers, this high-quality set comes with three. The glass containers hold 35 ounces and are designed for meal prep — instead of putting one ingredient inside, you can fill it up with your entire meal. These travel-ready options are great for taking your favorite Trader Joe's food to the office.
Want to shop the best products at the best prices? Check out Daily Deals from BestReviews.
Sign up here to receive the BestReviews weekly newsletter for useful advice on new products and noteworthy deals.
Allen Foster writes for BestReviews. BestReviews has helped millions of consumers simplify their purchasing decisions, saving them time and money.
Copyright 2023 BestReviews, a Nexstar company. All rights reserved.