BestReviews is reader-supported and may earn an affiliate commission. Details.
Dogs and cats need special care as the temperatures rise
The first day of fall may be around the corner, but the last few weeks of summer can still be extremely hot. Should the temperatures climb to unbearable heights, it's important for pet owners to know how to keep their pets cool and how to prevent heat stroke. Luckily, pet-friendly products like cooling pads can be a big help.
Shop this article: MeiLiMiYu Washable Dog Cooling Mat, Neater Pets Polar Bowl, Kodervo Dog Cooling Bandana
What temperature is unsafe for dogs in summer?
When it comes to understanding how dogs regulate their body temperature when it's hot outside, there are myriad myths that pet owners have to wade through. One common misconception is that owners should shave their dogs. However, a dog's fur is instrumental in keeping them cool. Fur absorbs the heat's rays, which actually protects dogs' skin from sunburn and overheating.
"Temperatures higher than 78 F are unsafe for both cats and dogs to be left outside for longer than 15 minutes or unsafe to go on walks for longer than 15 minutes," Dr. Lindsay Butzer, DVM, says.
Another myth is that dogs sweat through their paws, but that has since been debunked. Dogs don't sweat the way humans do, so they have to find other ways to keep cool.
One of the only other defense mechanisms dogs have during hot temperatures is panting. Panting helps to cool them down, and finding a cool spot in the shade to soak up the heat from their body also makes the heat more tolerable.
To prevent heat stroke, dogs should always have access to a water bowl.
"Leave water out for them at all times, so they can get a refreshing drink to cool them down and to keep them hydrated since hotter temperatures will cause them to pant more and lose fluids," Dr. Butzer says. "Pet heat stroke cases occur almost on a weekly basis in highly populated cities. Almost all heat stroke cases occur on accident when pets are left outside too long, or even worse, left in the car."
Dr. Butzer explains that certain breeds — French bulldogs, bulldogs, Shih Tzus, pugs and other brachycephalic dogs — are more prone to heat stroke.
"A dog that is hot and experiencing overheating or heat stroke will start to pant hard, their tongue will be all the way out, trying to cool themselves down," Dr. Butzer says. "They will also try to lie down on a cool surface, or lie down in general. Dogs having heat stroke will also collapse and tense up. They may even vomit, or have a bout of bloody stool."
How to keep cats cool during the summer heat
Taking care of a cat in the summer months is similar to taking care of a dog, as cats can suffer from heat stroke, too. While some sources say that cats can withstand a temperature of about 100 F for short periods of time, Dr. Butzer advises against this, saying pet owners should go by the same 78 F threshold that applies to dogs, and to not let any pet stay outside for longer than 30 minutes.
"To keep your pets cool in the summer, they need to have a safe place indoors," Dr. Butzer says. "This means they either need to be loose in your house if they are trained and trusted, or left in a crate indoors if unsupervised with adequate air conditioning of 72 to 74 F indoors. Same goes for cats."
To keep cats cool during the summer heat, leave several bowls of water around the house, so that they have access at all times. When it's hot out, cats will usually find cooler spots in the house, like under furniture or in front of an air conditioning vent. Putting bowls of water, ice packs or frozen water bottles in these areas is ideal.
Best products to help pets cool down in the heat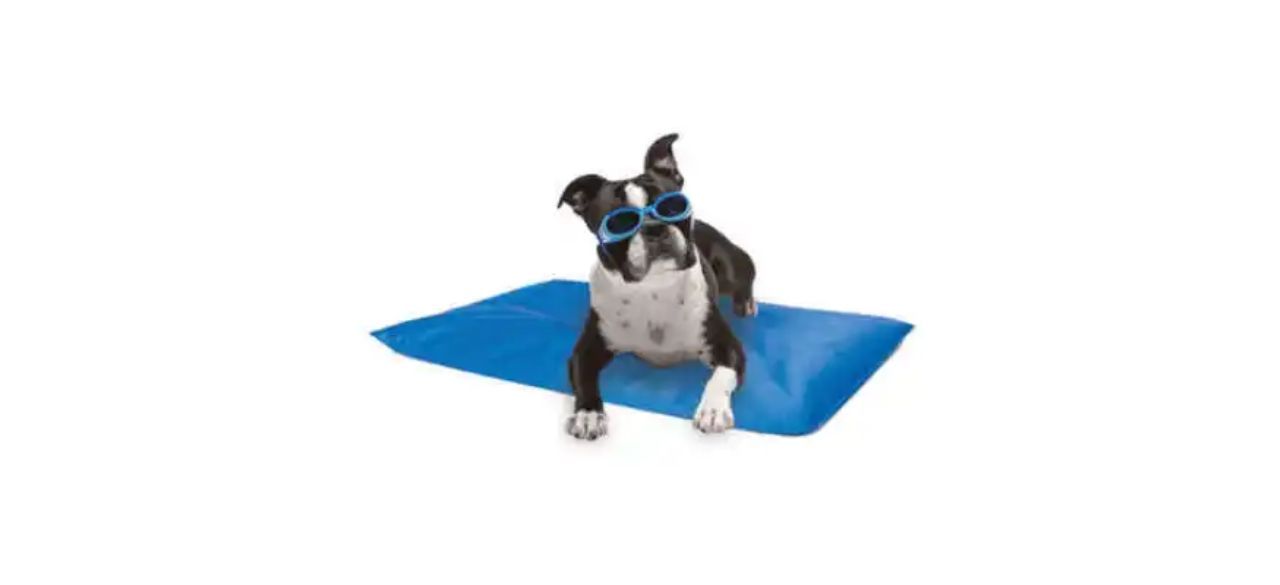 The Cool Bed III is Dr. Butzer's top pick for products that keep pets cool in the summer. It's ideal for both dogs and cats and is available in three sizes. Fill it with water to activate the inner "cool core," which disperses the water throughout the bed, making for a mat that's cool all over.
"Having a cooling mat handy for them to cool down after their short walk, or even while they are enjoying the outdoors, is a great idea," Dr. Butzer says. "Your dog will seek out the cold surface, and use it if they are feeling hot."
Sold by 1800 Pet Meds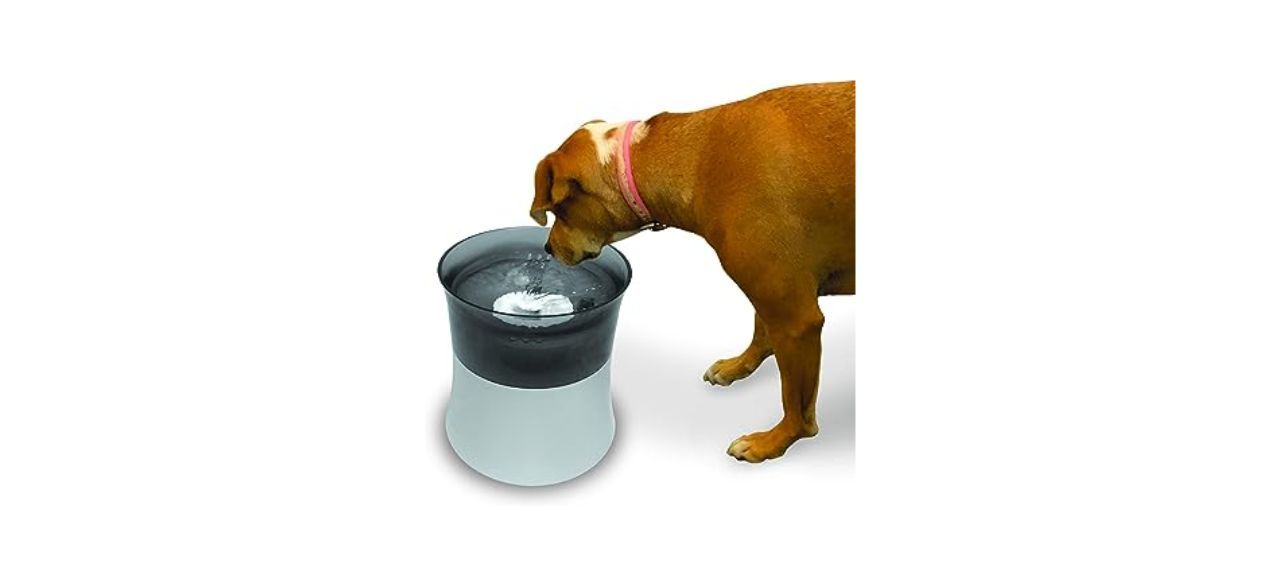 Pioneer Pet Vortex Elevated Drinking Fountain
Pets should have access to water at all times — especially in extreme heat. This drinking fountain is elevated to accommodate the bubbler in the middle. It creates a vortex, pulling hair and other unwanted debris from the bowl, while also adding more oxygen to the water. When the water level is too low, it shuts off automatically.
"Bringing cold water for your pet on a walk can help prevent heat stroke," Dr. Butzer says. "Stop and take breaks in the shade, and offer your pet water."
Sold by 1800 Pet Meds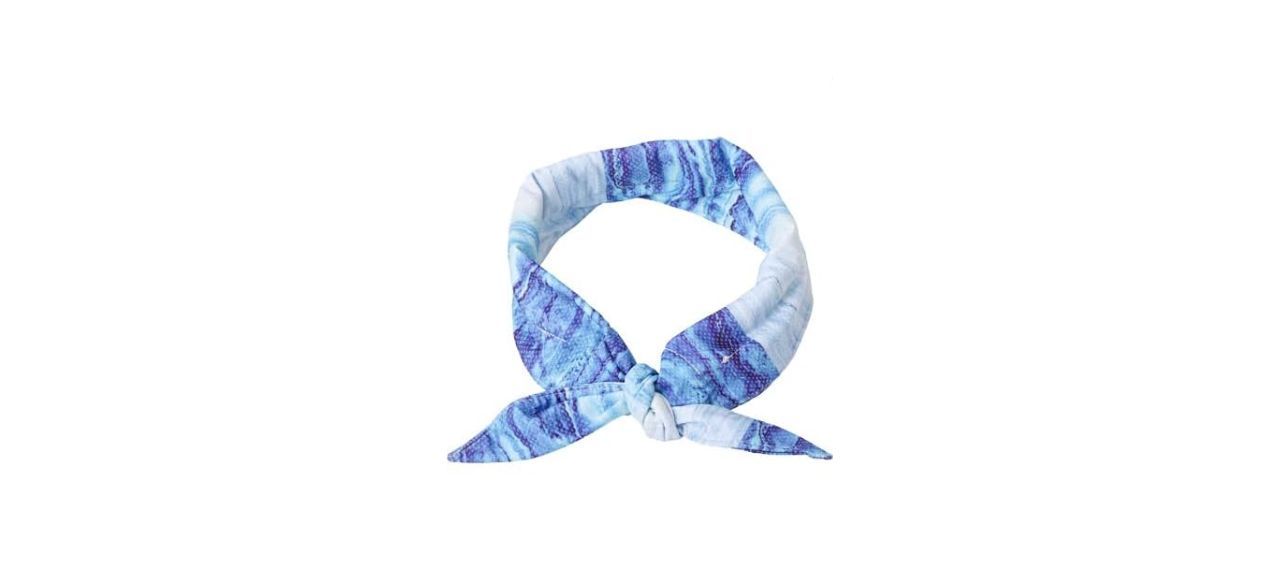 To use, soak this cooling bandanna in cold water, wring it out, then pop it in the fridge for about 10 minutes. Once it's nice and cold, tie it around your pet's neck for a cooling accessory.
Sold by Amazon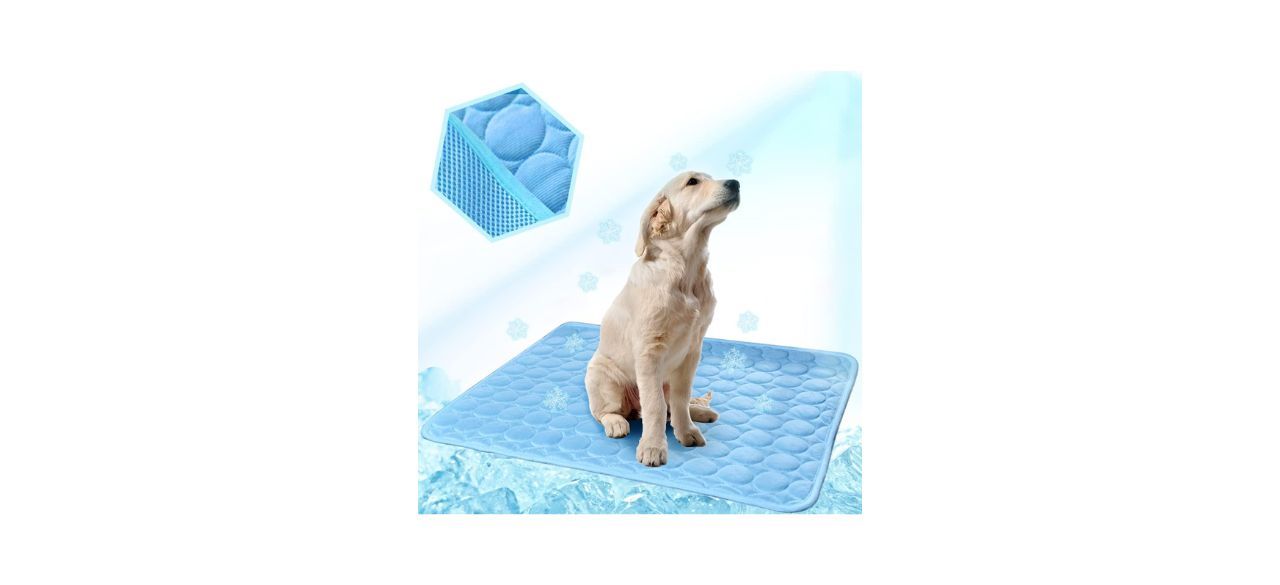 MeiLiMiYu Washable Dog Cooling Mat
This self-cooling mat comes in four sizes and features three layers of cooling technology: a silk surface, a cotton-filled middle and reverse venting mesh on the bottom.
Sold by Amazon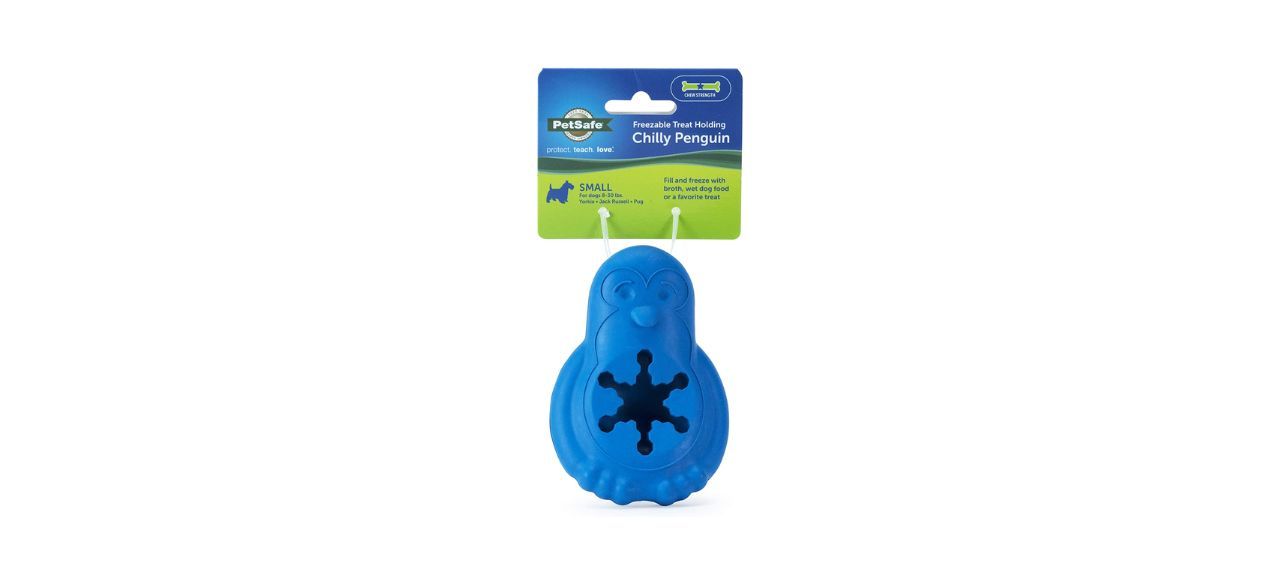 PetSafe Freezable Treat Holding Chilly Penguin
This freezable treat holder can be filled with dog-safe foods like peanut butter or yogurt. Pop it in the freezer, then when it's nice and cold, give it as a treat. Not only is it cooling, but it will also entertain dogs for longer than a non-frozen treat holder would. It has more than 5,400 reviews on Amazon and an overall rating of 4.3.
Sold by Amazon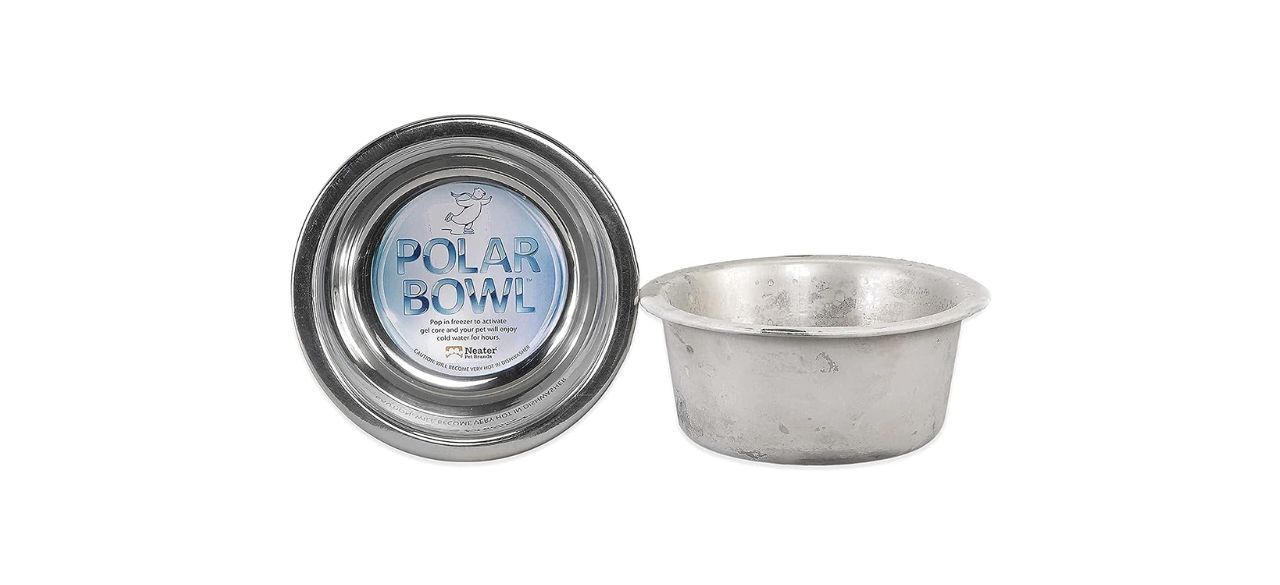 The Neater Pets Polar Bowl is designed to stay colder for longer. It should go in the freezer overnight, where its inner gel core will freeze over. The next day, that frozen core will encourage the double-walled stainless steel to stay cool even as it sits outside in the heat.
Sold by Amazon
Want to shop the best products at the best prices? Check out Daily Deals from BestReviews.
Sign up here to receive the BestReviews weekly newsletter for useful advice on new products and noteworthy deals.
Stephanie Osmanski writes for BestReviews. BestReviews has helped millions of consumers simplify their purchasing decisions, saving them time and money.