Good morning, I'm Dan Gartland. It usually takes me a while to get excited for the NBA season, but the Damian Lillard trade has me giddy with anticipation.
In today's SI:AM:
🏌️‍♂️ The last U.S. Ryder Cup team to win in Europe
🏈 What the Broncos should do if they keep losing
Dame Time in Milwaukee
The news yesterday that Damian Lillard had been traded did not come as a surprise, but what was surprising is that Lillard is going to a team that had only recently emerged as a contender to land him: the Bucks.
Lillard requested a trade from the Trail Blazers nearly three months ago. More specifically, Lillard requested a trade to the Heat, and NBA fans spent much of the summer waiting for Portland and Miami to reach a deal. But the more time passed without an agreement, it should have been clear that Lillard wasn't going to Miami. At one point, the Blazers were reportedly "refusing" to negotiate with the Heat.
By all accounts, the trade package Milwaukee offered was far superior to what Miami was offering. (Various iterations of the Heat's offers reportedly centered on two first-round picks, Tyler Herro and one other player.) Here's how the whole trade—a three-team deal also involving the Suns—shakes out:
Bucks get: Damian Lillard.
Blazers get: Deandre Ayton, Toumani Camara, Jrue Holiday, Milwaukee's 2029 first-round pick, first-round pick swaps with Milwaukee in '28 and '30.
Suns get: Grayson Allen, Keon Johnson, Nassir Little, Jusuf Nurkić.
The deal is an obvious coup for the Bucks, who now have a second superstar to pair with Giannis Antetokounmpo. Rohan Nadkarni gave Milwaukee an A+ for the move, writing that it was "impressively nimble work from a front office that didn't appear to have many options." Antetokounmpo's comments this offseason about his supporting cast raised questions about whether he'd be willing to sign a contract extension. Giannis said he wanted assurances from the Bucks that they intended to remain a title contender before re-upping with the franchise, and acquiring Lillard sends a clear message that the franchise is serious about winning. It may be enough to convince Antetokounmpo, who can opt out in the summer of 2025, to stick around.
Antetokounmpo has been on some great teams, but he's never played alongside a player as talented as Lillard, and making this trade was the best chance the Bucks had of adding a player of his caliber. Top-tier free agents aren't going to have Milwaukee high on their list of destinations, and guys like Lillard rarely become available in the trade market. The Bucks saw an opportunity to solidify the future of the franchise and jumped on it.
The Bucks will return much of last year's team that finished with the best record in the NBA. With Khris Middleton, who was limited to 33 games last season due to knee issues, back healthy and now Lillard in the mix, this has the potential to be a scary team.
It's tough to judge the Blazers' side of this deal because they likely aren't done making moves. Holiday is the centerpiece of Portland's return, but he's not expected to remain with the team. The Blazers will likely flip him to another contender and add to their stockpile of assets as they begin to rebuild around No. 3 pick Scoot Henderson.
The weird part of this trade is what the Suns did. They gave up their starting center and best defender (Ayton) to acquire a couple of depth pieces (Allen and Little). Nurkić is a starting-caliber big man, but he's a serious downgrade from Ayton. With Kevin Durant, Bradley Beal and Devin Booker, Phoenix has as potent a collection of scorers as any team in the NBA. It'll be fascinating to see how they put it all together.
The best of Sports Illustrated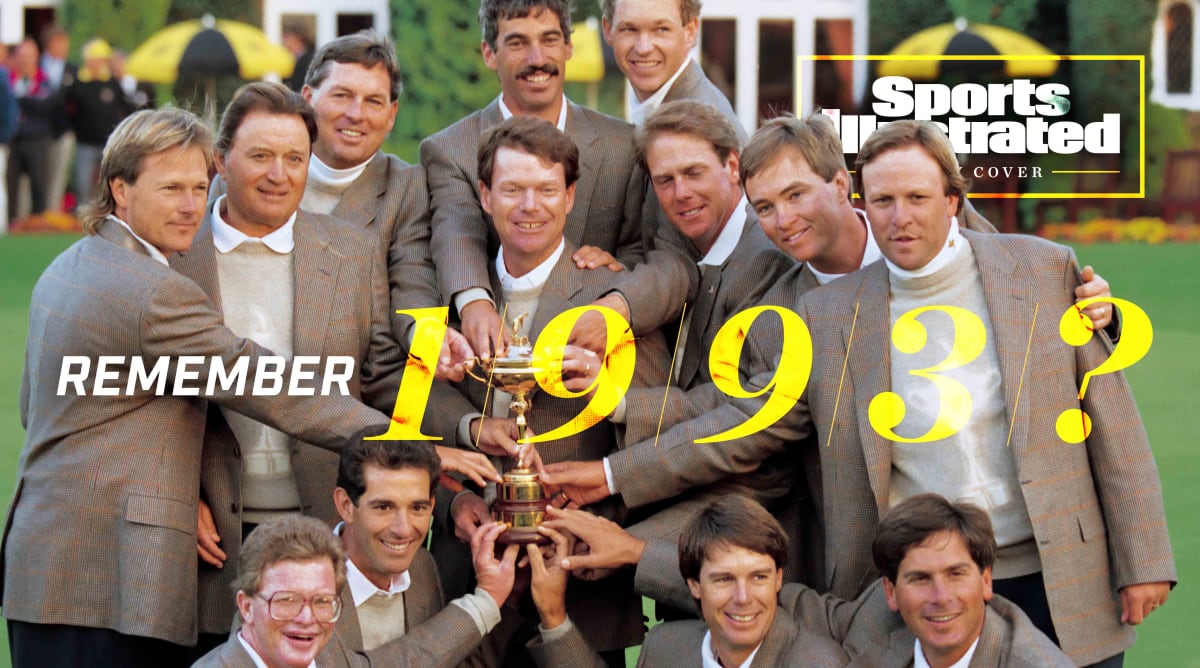 The top five...
… things I saw last night:
5. The standing ovation for Justin Turner in his likely final home game with the Red Sox.
4. Miguel Cabrera's home run in his final homestand with the Tigers. It was the 511th of his career, tying him with Mel Ott for 25th on the all-time list.
3. Phillies catcher Garrett Stubbs's interview after he partied a little too hard the night before. He still hit a home run, despite saying he woke up "probably still a little hammered from the night before."
2. Yankees catcher Ben Rortvedt's reaction to Aaron Judge's second homer of the night.
1. The Phillies fan who tried to bring an "emotional support alligator" to the stadium.
SIQ
On this day in 1938, which Cubs player hit a dramatic walk-off home run that became known as the "Homer in the Gloamin'"?
Tony Lazzeri
Stan Hack
Gabby Hartnett
Billy Herman
Yesterday's SIQ: Walter Alston made the only appearance of his MLB career on Sept. 27, 1936. It went very poorly. But he did go on to win four World Series as the manager of which franchise?
Yankees
Giants
Cardinals
Dodgers
Answer: Dodgers. Alston's lone MLB appearance as a player came with the Cardinals on the final day of the 1936 season. He had crushed the ball in the minors that year, hitting .326 with 35 homers in 120 games for Class C Huntington, which was good enough to earn him a September call-up. In the eighth inning of St. Louis's final game of the year, Alston entered the game at first base, replacing pinch hitter Frankie Frisch. (Frisch had hit for Johnny Mize, so Alston was, in a way, replacing two Hall of Famers.) On the first ball hit to him, Alston made an error. In his only turn at the plate, he struck out on three pitches.
Alston played 11 more years in the minors but never got another shot in the majors. In his final few years in the minors, Alston was a player-manager. He kept managing after retiring as a player and, after six straight winning seasons in charge of several Dodgers affiliates, he got the opportunity to manage the big league club.
The Dodgers won the World Series in 1955, Alston's second year at the helm, and won three more titles and three NL pennants before retiring after the '76 season. He was elected to the Hall of Fame in '83 but died before he was inducted.